About the author – Robin Thornton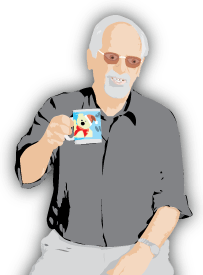 Robin Thornton has lived on the Island for the majority of his life and as a result, he has got to know a lot of people who also reside here. Local communities are very active across the Island, and Robin often helps out at our local village hall and church with other members of our community.
Robin is somewhat of a history buff and has held talks with local residents about the local history of the area, and he is happy to share this knowledge with others.
He has also lent a hand at church fetes and other local events that often raise money for local causes and organisations.
The Thornton family (the current owners of Ford Farm House) use to own Old Park Hotel in St. Lawrence for over fifty years.
The child-friendly hotel was then sold on before Robin and his wife Shirley moved on to run a successful bed & breakfast in the heart of Whitwell at The Old Rectory, which is mentioned on the website.
Now at Ford Farm House, the Thorntons currently offer a one-bedroom accommodation, with continental breakfast, as well as a converted Self-Catering cottage with twin or double beds, ideal for two people.
Robin is happy to share his knowledge with his guests at his farm house to anyone who may be interested.