The story of Sir John's two wives, their lives before and after they were married to him, and the families of which they were a part.
Cheape Wives
Old Park has a long and varied history from its early beginnings as a hunting lodge to its latest seventy-year incarnation as a family hotel. Farmers lived there for hundreds of years, and then, gradually, various wealthy businessmen from the mainland purchased the estate and extended the house, the farm and the grounds. It's most illustrious owner was General Sir John Cheape…..who took over Old Park in about 1855, replacing part of the 18th-century additions with a large Victorian wing. He made his home here until his death in 1875.
The following account has been researched and written with the aim of gaining an insight into the lives of the women who were linked with Sir John, and with Old Park, during the 19th century.
Military Career
Sir John's military career began in 1809 as a second lieutenant in the Bengal Engineers, part of the East India Company Armies. The Company, which, by this time, effectively meant Britain, was gradually gaining control of India.  Large numbers of young men left Britain during the nineteenth century to seek their fortunes in India, where, if they could avoid being struck down by disease or killed in an Indian uprising, they could become very successful and very wealthy. Some chose the Army, and others, the Indian Civil Service, where, sometimes still in their twenties, they could become responsible for governing large areas of land, earning substantial salaries and pensions and consequently well able to support a wife and family.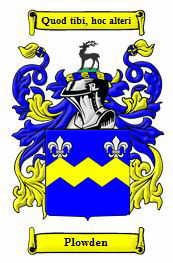 AMELIA FRANCES CHICHELEY BATTEN, nee PLOWDEN, was born in India, on the 27th October 1811, the daughter of Trevor Plowden (1784-1856) and Frances Lina Erskine, whose marriage had taken place in Calcutta in 1808. Trevor came from a distinguished British family, with many eminent ancestors.
Young women were in short supply, in India, and were snapped up quickly, as soon as they reached marriageable age, by one of the many young men in search of a wife. And so it was that, on her eighteenth birthday, in 1829, she married George Maxwell Batten. (India, Select Marriages, Ancestry.co.uk)
George was born in 1808, probably in Hertfordshire, and was employed by the East India Company Bengal Civil Service.  Below is a list of the various posts that he held from which it can be seen that his career in India began in 1826 when he was eighteen years old; he was only twenty-one when he married Amelia.
They had three children, quite quickly: Amelia Frances in December 1830, George Henry Maxwell, in January 1832 and Catherine Jane in April 1834.
George died on the 21 July 1834, only twenty-six years old, most likely succumbing to one of the diseases so prevalent at the time. Amelia was a widow at the age of twenty-three, although that situation did not last for long.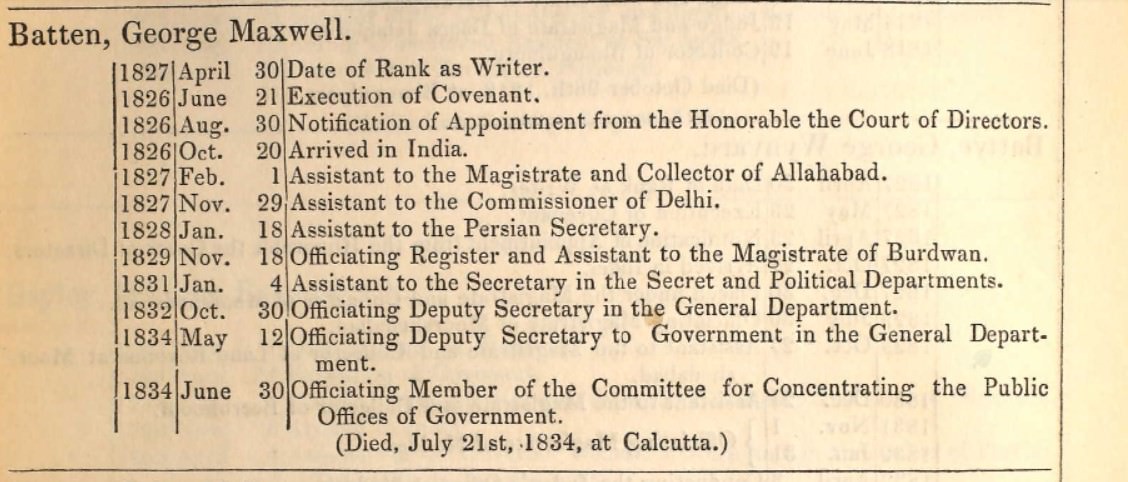 The following extract is taken from a private account, written in 1928, by a member of the Huddleston family:-
"I have in the handwriting of Amelia, the widow, the following account of her husband's death:—
"At Calcutta, on Monday, the 21st of July, 1834, 8 o'clock a.m., departed this life in the hope of a blessed immortality through the mercy of His Redeemer, George Maxwell Batten, my fondly loved husband. His remains were interred the same day at 5 o'clock p.m. His most afflicted wife whom he rendered, during four years, the happiest being on earth by his devoted affection, inscribes this to bear testimony of her gratitude to him, of her admiration for his numerous virtues and of her most tender and affectionate love for him, in the blessed hope that when it shall please the Almighty to release her from her misery and call her from this world, that the Merciful God will consider the severe blow which it has pleased His Divine Will to inflict upon her in taking from her the dearest, the most beloved, and the most faithful and affectionate companion that ever blessed a human being, together with the load of her sorrows, as an expiation of her past offences, and that He will grant Divine mercy and through the precious intercession of our Blessed Lord and Saviour Jesus Christ, hope for the blessing of being soon united with him in Eternal happiness. Amen."
Very old-fashioned perhaps, but a pathetic human document all the same. And don't forget he was 21 and she was 18 when they were married!"
Source: archive.org
(George's sister, Charlotte, is mentioned in the following article about The Fishing Fleet.)
The East India Company
In 1711, the Company was renamed, from The Governor and Company of Merchants of London trading to the East Indies to The United Company of Merchants of England Trading to the East Indies. And in 1773, with the Company in financial trouble due to the loss of its lucrative tea market in America, the Regulation of India Act gave the Crown regulatory control over The Company.
Despite being just a business, the Company eventually came to rule large areas of India with its own private armies, exercising military power and assuming the administrative functions normally reserved for a sovereign government. Unfortunately, its activities were not always successful, which eventually lead to its closure.
The East India Company was dissolved following the Indian rebellion of 1857, which resulted in widespread devastation in India. Many condemned the East India Company for permitting the events to occur. The Company remained in existence in vestigial form, continuing to manage the tea trade on behalf of the British Government (and the supply of Saint Helena) until the East India Stock Dividend Redemption Act 1873 came into effect, on 1st January 1874. This Act provided for the formal dissolution of the Company on 1st June 1874.
Historians dispute whether the East India Company started out as a merchant, and became a sovereign by accident, or whether it always set out to become an empire-building institution.
St Helena
In 1649, the East India Company ordered all of its homeward-bound vessels to wait for one another at St Helena. It was granted a charter to govern the island by the Lord Protector of the Commonwealth Oliver Cromwell in 1657 and the following year the Company decided to fortify and colonise St Helena with Planters.
A fleet commanded by Captain John Dutton arrived at St Helena in 1659 and took control of the island, Dutton becoming the first governor from 1659-1661. A fort, originally named the Fort of St. John, was completed within a month and houses were built further up the valley.
The Company lost control of St Helena for five months in 1673 when it was conquered by the Dutch, but after regaining possession, a further 28 Company governors administered St Helena. The Company's reign encompassed a further Charter from Charles II in 1673; settlement and fortification of the island; destruction of the Great Wood; the first planting of St Helena Coffee; a recurrent battle with drunkenness in the garrison; and the guarding of the island's most famous exile Napoleon, though with support from the Crown. The Company initially flew its own flag over St Helena, until in 1687 it started flying the Union Flag.
A provision of the India Act of 1833 transferred control of St Helena from the East India Company to the Crown with effect from 22nd April 1834. The last Company governor, Governor Charles Dallas, stayed in post after the India Act came into force, not leaving until the first Crown governor,  Governor George Middlemore arrived on 24th February 1836.
Source: sainthelenaisland.info
The Women who Flocked to India to Bag a Husband
From the 1600s until the Second World War, 'surplus women' flocked to India in a bid to bag a husband. In her book, The Fishing Fleet, Anne de Courcy explains why:-
Right through the era of "the Fishing Fleet" – the name given to the girls and women who went out to India to look for husbands from the 17th century on — engagements were often a brisk affair. After a mere half dozen meetings with her future husband, Violet Swinhoe wrote in her diary (in 1916): "James had final talk with Daddy and then we were engaged. Too queer for words. I lay down."
The history of the Fishing Fleet dates from the days of the East India Company, that vast trading organisation with its own army that wound up virtually ruling India. In its early days, when journeys by sail could take up to six months, many Company officers only came home once, if at all, during their service.
Some formed liaisons or marriages with Indian girls. For others, the Company developed the practice of sending out batches of prospective brides, whom they maintained in India for a year, during which time they were supposed to find a mate. They were known as the Fishing Fleet; if after the year they had proved too plain or too unpleasant for even the most desperate Company man, they were shipped home as "Returned Empties".
But most were snapped up on arrival, after courtships that lasted from a month or so to – sometimes – a mere few days. "You must not be surprised when I tell you I am going to be married on the 13th of next month to Miss Charlotte Britten," wrote Lieutenant Stuart Corbett to his father in February 1822. Corbett was a mere 19 years old but he had managed to land one of the 1821 Fishing Fleet within a month or two of their arrival in Calcutta.
His bride, Charlotte Batten, aged 20, was one of eight sisters: their father, in rural Kent, must have despaired of marrying them all off. His solution was to send two of them out to stay with their brother in India's happy hunting ground.
Related Article by Anne de Courcy
When I began to research my book The Fishing Fleet: Husband-Hunting in the Raj, I soon realised that this annual migration of young women was a vast phenomenon, not only a story hitherto untold but also a gripping aspect of our history that opened a window on the wider sphere of Empire.
In the early days, the first hurdle was the five-month journey out to India, negotiating anything from pirates to the perilous, stormy seas of the Cape of Good Hope. "The eggs all went bad and had to be thrown overboard weeks ago and though there is dessert on the table every day I cannot touch a thing, as biscuits, figs and ratafia are alive," wrote Minnie Blane, travelling in the late 1850s.
The first shock was the arrival port, seething with humanity — saris of bright pink, scarlet and emerald green vivid against brown skins, sellers of fruit, curry and sweetmeats shouting their wares — and a heat so searing it was like opening an oven door. (One of the stranger habits of the Raj was the medical insistence on wearing flannel next to the skin even in 40-degree heat; only at the beginning of the Twenties were corsets dropped in favour of cotton underwear.)
Social life depended on the climate; often near-perfect in the cold weather but hell in the heat. Then – for those who could not go up to the hills — shoes had to be shaken in case a scorpion had curled up inside, insects gathered so thickly that every wine glass had to have a cover, fatal diseases could kill overnight, clothes would rot, termites could destroy a house's foundations and prickly heat made life a misery.
But none of this deterred the Fishing Fleet girls — or the parents who sent them out. Some, especially in the early days, were adventuresses, women who had tried without success to find a husband in England who could support them in the way of life they wanted. Later, some were schoolgirls returning to families who lived and worked in India, yet others were despatched by parents to stay with brothers or friends with the words, spoken or unspoken, "Find yourself a husband!" ringing in their ears. Marriage, after all, was the goal of just about every woman before the Second World War.
Most were very young, and sexually both inexperienced and ignorant – like Magda Hall, aged 23. As she sat in her bedroom on her wedding day, waiting for her wedding dress to be brought, her brother-in-law, to whom she was devoted, rushed into her room. "Whatever Ralph may do tonight," he said, "remember – it's all right!" And that, she said later, "was all the preparation I had for married life. At the time, I wondered what on earth he could mean."
The new arrival plunged into a whirl of gaiety – polo matches, race meetings, moonlight picnics, dances, cocktail parties and dawn rides as the blue smoke from a distant village rose against the sky.
Then there were the men. Fit from days in the open air and the sport that formed so large a part of Raj life, handsome in their uniforms, and eagerly attentive, they were enough to turn the head of any susceptible young woman.
Once married, the realities of Raj life hit home. The Fishing Fleet bride found her life subordinated to that of her husband, as his was to the Raj, a patriarchal hierarchy shot through with a rigid protocol.
Calling cards were de rigueur and there was even a document, entitled the Warrant of Precedence,  that showed the exact status of everyone in British employ so that seating at official dinners, for instance, could be arranged according to seniority. Wives took their husband's rank, so that senior ladies had their "own" sofa at the Club and first use of the loos after dinner.
What drove the Fishing Fleet girls in their thousands to this alien land? The answer was the inexorable, increasing pressure to marry. It is difficult for us today to realise that for most of the 19th century, a girl without fortune or great beauty became a non-person if she did not marry.
When the taking-over of India by the British government was declared in 1858, single women continued to come out. Ten years later came the opening of the Suez Canal – and a sudden shift in demographics. The trickle became a flood.
Between 1851 and 1861 the number of unmarried women in Britain almost doubled (for the next 60 years, roughly one in three women between the ages of 25 and 35 was unmarried); and most of these were in what were called "the servant-keeping classes".
Articles were written in newspapers and societies founded to deal with the problem of "surplus women", as they were known. For the bold, the solution was to go where the men were: the Empire, especially India.
For here, marriageable men outnumbered women by roughly four to one and were avid for wives. In India a girl who was too plain or too poor to find a husband in Britain would be showered with proposals; and she and her husband would live life at a much higher standard than either could at home, with a retinue of servants, spacious bungalows and all the sport you could wish.
For many, India cast a spell that nothing broke. As one of them, Veronica Bamfield, put it: "I was one of the lucky few on whom India lays a dark, jewelled hand, the warmth of whose touch never grows cold to those who have felt it."
Source: The Fishing Fleet by Anne de Courcy. Weidenfeld & Nicholson 2012
Amelia married Major John Cheape
Eight months later, on 5th March 1835, in St. Helena, Amelia married Major John Cheape, an officer in the Bengal Engineers.  A Scot of high social standing, he was twenty years her senior.
We can only guess at how this came about. If they already knew each other, why didn't the marriage take place in India? Were they both, by chance, travelling to England and did they therefore meet during the voyage, and after a quick courtship, which was not unusual in those times, then marry at the first available opportunity. St. Helena, a British island, was a stopping place during the long and perilous, three or four month, voyage from India to England. Surely, she wouldn't have taken her three young children, the youngest less than a year old, with her on such a journey? Presumably, she left them in India where there would have been plenty of servants, nursemaids etc., to look after them.
We could assume that he was anxious to show her off to his family, as their first daughter, Elizabeth Dalyell (named after John's mother), was born in his native Scotland on the 24th Dec 1835, and baptised on the 26th January, 1836, at Auchtermuchty, Fife. What Amelia's feelings were about Scotland in the middle of winter compared with the climate of India, we can only imagine! And we have no idea whether this was her first visit to Britain, or whether she had been educated here, as was often the case with young people born in India.
Amelia and John returned to India and another daughter, Annette Louisa, was born in Calcutta, on the 13 April 1838. Whether the baby Elizabeth returned with them is unknown. However, the 1841 census, when she was five years old, shows her living with her grandmother and three aunts, at Prime Street, Rothesay. By 1851, this family had moved to 31 George Square, Edinburgh, and, although her grandmother had died by 1861, Elizabeth was still with her aunts at the same address.
It does appear that Amelia left her daughter, Elizabeth, in Scotland and returned to the three children that surely must have been left behind in India. As we shall see, Amelia eventually came back to Britain, and made her home in London for the next fifteen years, until her death.
Unfortunately, John and Amelia's marriage did not last. In those days, it was extremely difficult, and very expensive, to obtain a divorce, and a special Act of Parliament was required to do so.
"A couple could only be divorced by the passage of a private act through Parliament–remedy available only to the very wealthy.  According to Feminism, Marriage and the Law in Victorian England, 1850-1895, about ten private acts for divorce were passed in Parliament each year." 
Source: loc.gov/law/2018/02/marriage-and-divorce-19th-century-style/ "Marriage and Divorce 19th Century Style" February 23, 2018 by Margaret Wood
In fact, the marriage was dissolved in 1844 by a private Act passed by the House of Lords, as was reported in "Hansard":-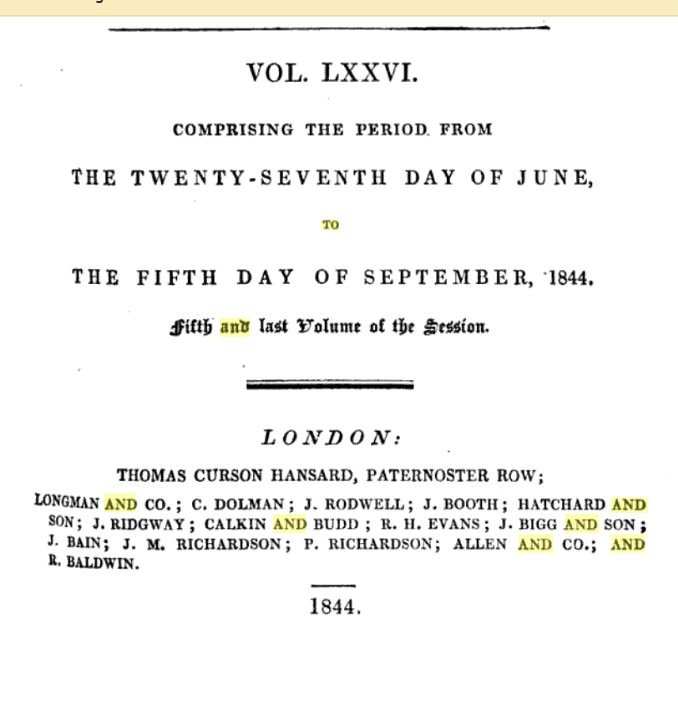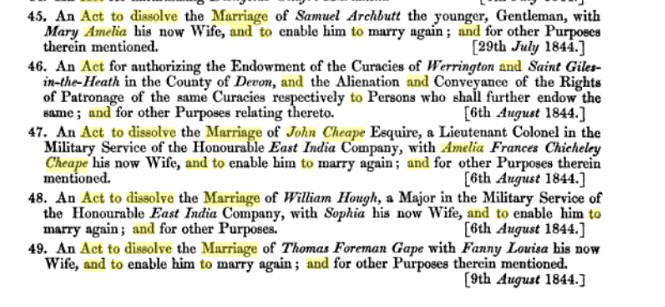 Amelia's experience with John didn't put her off marriage, as can be seen by an entry in Ancestry.com. "India, Select Marriages, 1792-1948", that gives details about her third marriage-
"Amelia Batten (Amelia Plowden), female, father Trevor Plowden, 30 yrs., married Charles John Foster, on the 12 November, 1844, at Meerut, Bengal, India."
Her actual age was thirty-three, five years his senior.
Charles John Foster was born on the 13 March 1816, in Westminster, London; his father was Edward, and his mother, Maria Isaacson. Charles was also in the Army, and, as did Sir John Cheape, became a General, with the honour K.C.B.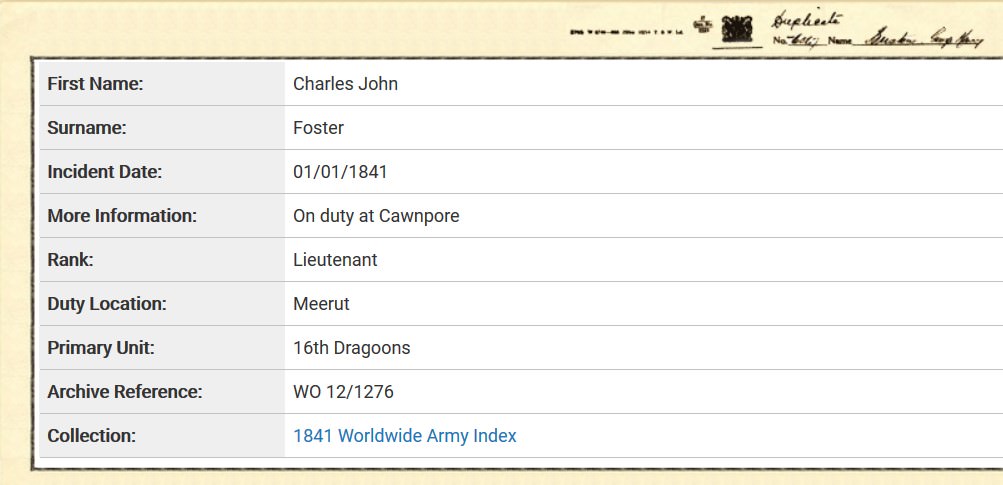 By 1849, Charles and Amelia Frances were in England, and in 1851, were living with/staying at, the home of Charles' parents, at 24 Gloucester Place, in Marylebone. His occupation is given as "Captain in the Army", and Amelia's age is "33". She was actually 40! With them is a son, John Trevor, one month old, born in Hampton, on the 19th February, 1851. Two-years-old twins, Sidney and Millicent, were at Mary's Cottage in Hampton, being looked after by four servants, including a nurse and a nursemaid.
Millicent, in 1870, married her cousin, Trevor John C. Plowden, her mother's nephew, and Sidney served in the Army.

In 1861, Amelia was living at 35, Harewood Square, Marylebone, "the Lady of Colonel Foster" – Charles wasn't with them at the time – plus four children; Sydney and Millicent, both 12 years old, born in Ipswich, Trevor, 10, born Hampton Court, and Evelyn, 8yrs, born in Leamington, Warwickshire.
Amelia died from pulmonary T.B., on 9th January 1864, and she was buried in Kensal Green Cemetery on the 15th January, her abode given as 7, Montague Square, Marylebone, and her age, 49, although she was actually 53. It seems that, in total, she bore ten children to three husbands.
Charles John outlived her by 32 years, dying in 1896, having reached the rank of "…general in Her Majesty's Army…"
From The National Probate Calendar, on Ancestry:-


A boy, named Charles Edward Foster, had been born in 1841, in Calcutta. In 1851, he was a pupil at a school in Esher, Surrey. Army Service Records give his date of birth as Sept 1, 1841, predating his parents' marriage by about three years. He served in the Army from 1858 to 1879, with two periods in East India and the last year in Natal and Zululand, in the 1879 Zulu War. Ancestry.com. UK, British Army Lists, 1882-1962 [database on-line].
This Charles' marriage to Amelia Sophia Young, a widow from Yorkshire, took place, by Licence, on the 16th January 1869, at St. Mary's Church, Marylebone. He was a Captain in the 58th Regiment, his place of residence was Montague Square, and his father, Charles John Foster, was a Colonel in the Army.
Amelia Sophia Young was born in Ravensworth, Yorkshire, in 1847. In July 1865, she married Cuthbert Young, a ship-owner, but he died on December 1st 1866 in South Shields.
Charles and Amelia Sophia had three daughters; the second, Ethel, was born in 1871, in the Punjab, East India.
The 1901 census entry shows Charles Edward Foster, retired Army officer, living in Northants, married, although his wife was not there with him at the time of the census, with daughter, Charlotte, born in Marylebone, 24, and five servants.
In 1911, Charles was with his wife, Amelia, married 42 years, boarders, with many others, in a hotel in Kensington. She died in 1929, in Sussex, and Charles in 1933.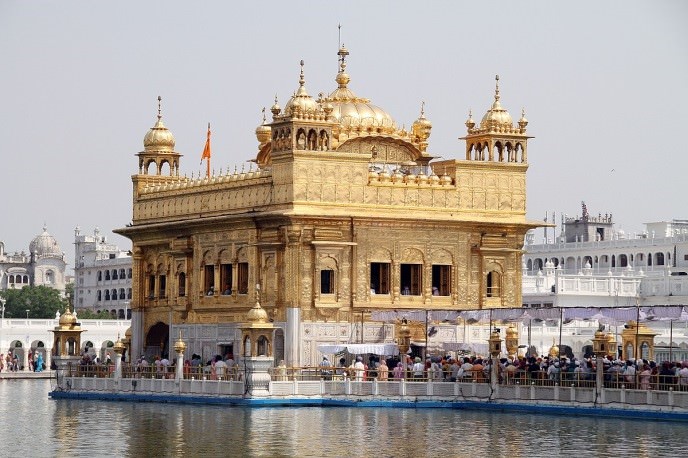 This is a style that has gained immense popularity across the globe. Sikh architecture is characterized by exquisite intricacy, values of progressiveness, austere beauty, and coherent flowing lines. This one particular architectural form managed to evolve due to its Modernism or progressive style. Sikh architecture is all about beautiful curves and straight lines; that is exactly what sets it apart from other architectural styles.
The Entrance Hall at Old Park, built by Sir John Cheape circa 1855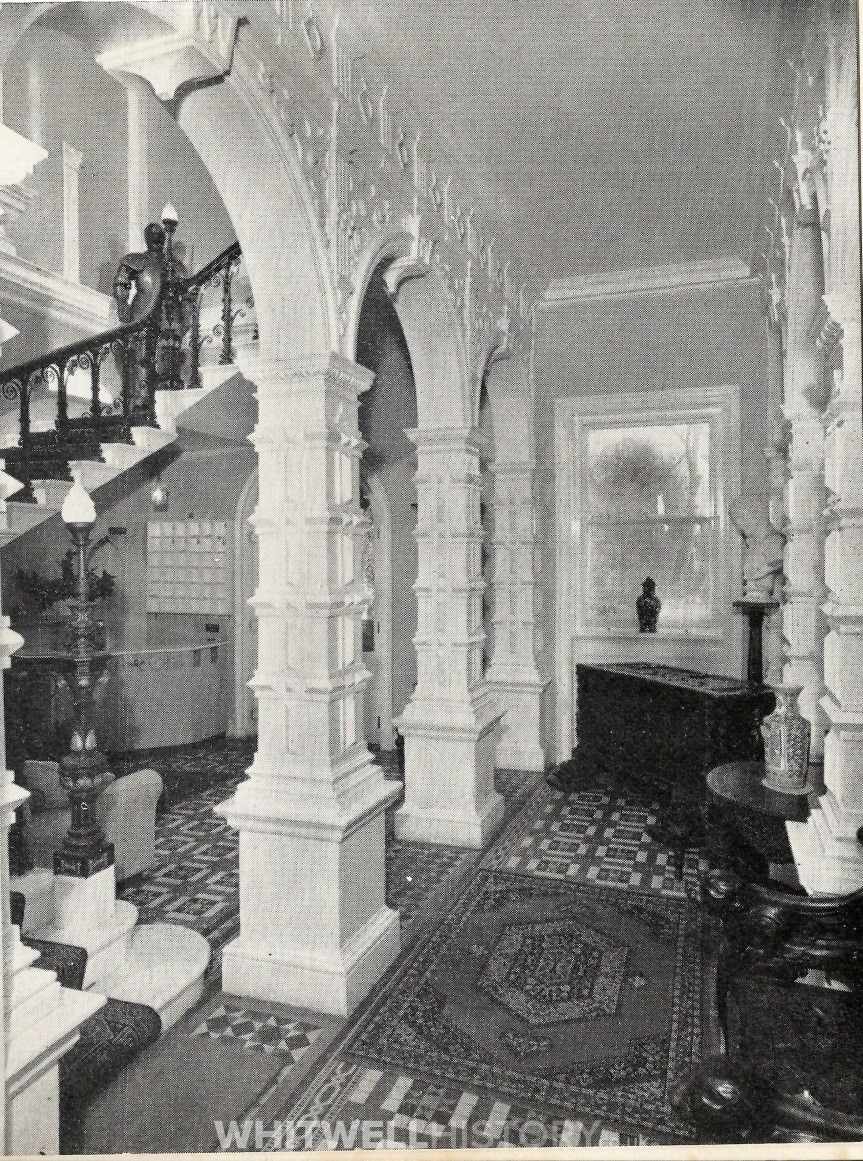 This wonderful painting of Lady Elizabeth Cheape, Sir John's mother, with her granddaughters, Elizabeth and Annette suggests that Annette probably returned to Britain before her mother.
Elizabeth married Captain Alexander Stewart on the 7th January 1864, in Edinburgh. Soon after, they also made the long journey to Bombay, where John Cheape Stewart was born on the 30th October, Jannetta, on the 28th October 1865, and Duncan Herbert, on the17th February 1867. Sadly, Elizabeth's death followed a month later, on the 16th March, possibly from complications after the birth of Duncan. So, another short-lived marriage, with three very young children left without a mother
(Further information about these children and the seven that Amelia Frances had with George Batten and Charles Foster, can be found in the Appendix at the end of this account.)
Annette
Turning now to Annette, there is an "Annie" Cheape in the 1851 census, a pupil, 12 years old, born in India, in a school at 31 Gloucester Square, Marylebone. In 1861, we find her in Leith, in Scotland, at the house of her uncle, Douglas Cheape, her father's brother.
And then, in October 1869, she married James Raphael Stewart, in Ventnor, on the Isle of Wight.
Annette and James made their home in Edinburgh, and in 1871 were living at 14 Preston Terrace, with their seven month old daughter, Margaret. In 1881, they were at 10, Salisbury Road, where the houses were larger, detached properties. By this time, they had three more children, Marjory, 7, William, 5 and Elizabeth, 2. The 1891 census finds them at 31, Georges Square, where Annette's grandmother and aunts had lived, with another child, a son, Robert, and nine servants.
As can be seen from the above newspaper report, James died in 1894. Juniper Green is about six miles south-west of Edinburgh, and it's likely that Muir House was a Nursing Home, as it was also the home of a doctor around that time.
Credit: junipergreencc.org.uk
James was only fifty-six at the time of his death, but the entry in the Register of Deaths, below, shows that he had contracted rheumatic fever when he was nine. This can occur following a throat infection, so possibly he caught this while he was still living in India.  In those days, before the discovery of penicillin, rheumatic fever could lead to heart disease and this appears to be the case here.
Agnes Macpherson 
AGNES MACPHERSON was the second wife of Colonel John Cheape, as he was in 1844, and, as with the previous ladies we've investigated, her early life was not straightforward.
Information, taken from the 1861 & 1871 Census, tells us that she was born in 1825, in the Isle of Skye, but no other sources have been found that confirm this. How she came to be in India is unknown. Possibly, she travelled as a companion or maid to one of the Army wives whose husbands were serving in East India at the time; or perhaps her parents were living there, but, whatever the circumstances, somehow she met her first husband – George Elliott Watt.
From "India Marriages 1792-1948" on Family Search, we learn that Agnes and George were married at Fort William, Calcutta, on the 6th November 1839, and, if the 1825 birth date is correct, Agnes was exceedingly young at the time. George was serving with the Cameronian Regiment, which was stationed at Fort William from 1838 to 1840. In March 1840, 900 men were sent to Singapore and thence to fight in China. However, due to poor provisions and disease, there were only 110 men remaining by the end of 1840. It seems more than likely that George was one of those who died, and Agnes was a widow at sixteen!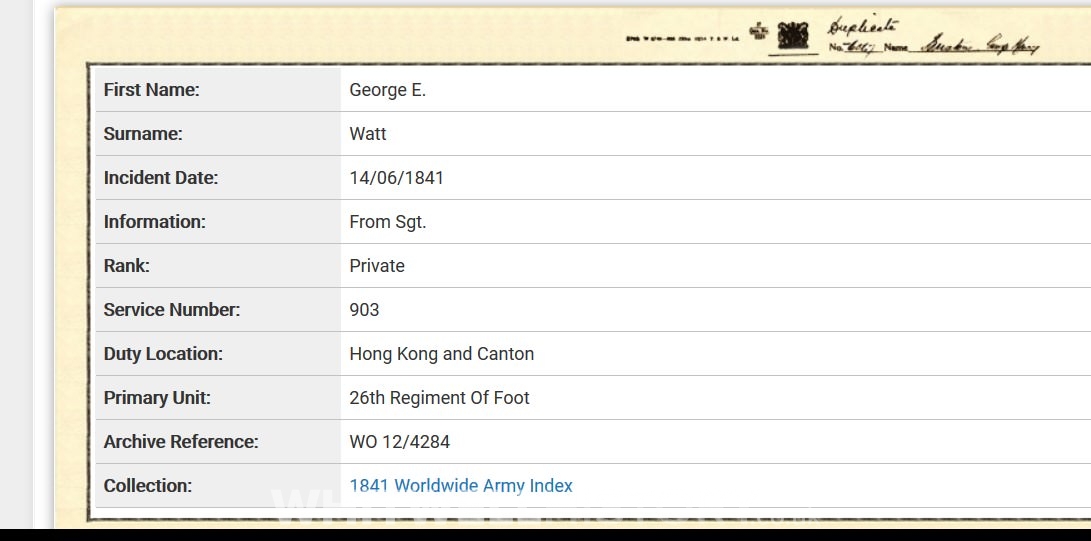 Burkes Landed Gentry, of unknown date, but post-1943, states "Sir John m. 2ndly, Agnes, formerly wife of Capt. Smythe and dau. of —— MacPherson." This is borne out by the entry on the 1858 birth certificate of Antoinette Ann Cheape, "Mother – Agnes Cheape, late Smythe, formerly MacPherson".
No record of this marriage has been found, nor has any information about Captain Smythe come to light – nothing about his birth, career or death.
Colonel John Cheape obtained a divorce in 1844, and a son, John Henry Cheape, was born on the 5th October 1847, and baptised on the 13th September 1847, in Cowes, Isle of Wight. We could assume that Agnes was married to Captain Smythe at some time between 1840 and 1846 and that he met his death during the same period.
| | | | | | | |
| --- | --- | --- | --- | --- | --- | --- |
| Year | Surname | Forenames | Other surnames | Sub-District | | |
| 1858 | CHEAPE | Antoinette Ann | MACPHERSON, SMYTHE | Godshill | G10/P93 | |
| 1860 | CHEAPE | Male | MACPHERSON, WATT | Godshill | G11/P82 | |
The entries above, taken from the Isle of Wight Family History Society Database of Births is information taken from the birth certificates of Antoinette and Alexander. They clearly show the names of Agnes' previous two husbands, but why "Smythe" was chosen in 1858, and "Watt" two years later in 1860, is another mystery.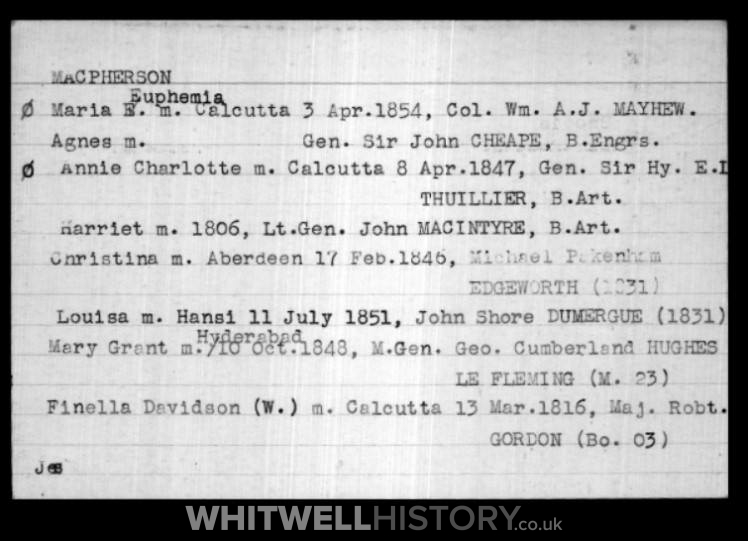 Neither has any record of a marriage between John Cheape and Agnes been discovered, although Agnes was stated to be his wife on various documents through the years. The above list from Indian records, made at a much later date, leaves a blank space where the date and place of marriage have been filled in for other persons' names on the card.
The baptism of their first son, John Henry, in Cowes, in 1847, leads us to assume that John and Agnes already had links with the Isle of Wight before they left India, in about 1855, to make their home in England.
It is known, from his will, that Sir John had business interests in Sri Lanka, or Ceylon, as it was then known. He and Agnes possibly had a home on the island, or frequently visited, as their daughter, Alice Mary was born there in 1852. Another daughter, Margaret, was also born in Ceylon, but died there, aged four months, in 1855, and a second son, Henry, was born two years later, in 1857.
Their daughter, Antoinette, was born in 1859, at Alto House, in Ventnor, and they eventually settled permanently in the south of the Island at the 100-acre estate of Old Park, St. Lawrence.
The 1861 census shows the family living there with their eldest daughter, Alice, son, Henry (Harry), daughter, Antoinette Ann, 2 years old, and Alexander Francis, five months, born in Whitwell. (That part of St Lawrence where Old Park is situated is in the parish of Whitwell). There were nine members of the household staff, including a governess, Wilhelmina Houston.
Sadly, Alexander died in Paris, in June of that year.
In 1871, the family is still at Old Park, with Sir John, now a General, Alice, 19, and Antoinette, 12, and with ten household staff, including the same governess, Wilhelmina.

Another tragedy befell the Cheape family, when Henry, their 14-year-old son, was struck on the head by a cricket ball, and subsequently died. He was buried in St. Lawrence on the 7th January 1872.
And so John and Agnes lived out their lives at Old Park, taking part in local affairs; Sir John served as a Magistrate and was an active member of many societies and clubs on the Isle of Wight.
Appendix
Amelia Frances Batten, daughter of Amelia and George, born in Kolkata (Calcutta) in 1830, married Graham Egerton Huddleston (his second wife), on the 8th September 1859, in Nainital, Uttaranchal, India. They had eight sons and two daughters and she died in 1910 at her home in Bedford.
Amelia and Graham's son, Willoughby, married his cousin, Mary Strachey, daughter of Katherine and John Strachey.
Katherine Jane Batten, born in 1834, in Kolkata, married John Strachey in 1856, in Bengal, India, and they had six children.  She died in 1907, and is buried, with her husband, in Chew Magna, Somerset, commemorated by this plaque in the Church there.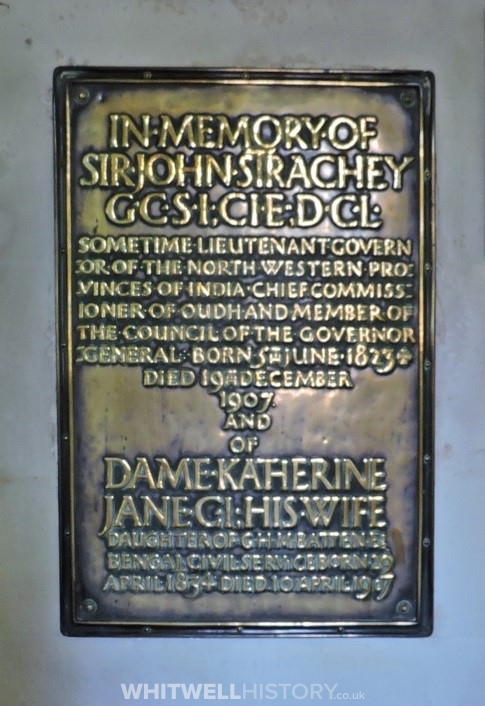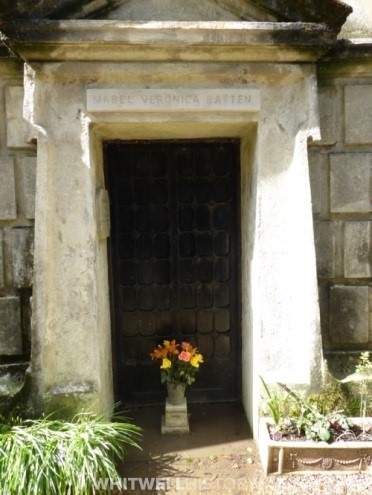 Batten, Mabel Veronica
SINGER, SOCIETY BEAUTY (GREAT BRITAIN)
BORN 1856 – DIED 1916
REAL NAME Hatch, Mabel
Mabel Batten was born Mabel Hatch. She was a well -known amateur singer, whose portrait was painted by John Singer Sargent as well as Edward John Poynter. She studied harmony and composition in Dresden and Bruges. In 1874, she married George Batten with whom she had a daughter, the painter and filmmaker Lady Cara Harris. In the 1880's she had an affair with Wilfred Scawen Blunt. She was a close friend of the composer Adela Maddison who dedicated her "Deux Melodies" to her in 1893.
In 1916, she was buried at Highgate West Cemetery.
Source: androom.home.xs4all.nl
Millicent Frances, daughter of Amelia and General Sir Charles Foster, married her cousin, Trevor John Chichele Plowden, in 1870. They had four children, and one of them, Pamela, (1874-1971) married Victor Bulwer-Lytton, 2nd Earl of Lytton.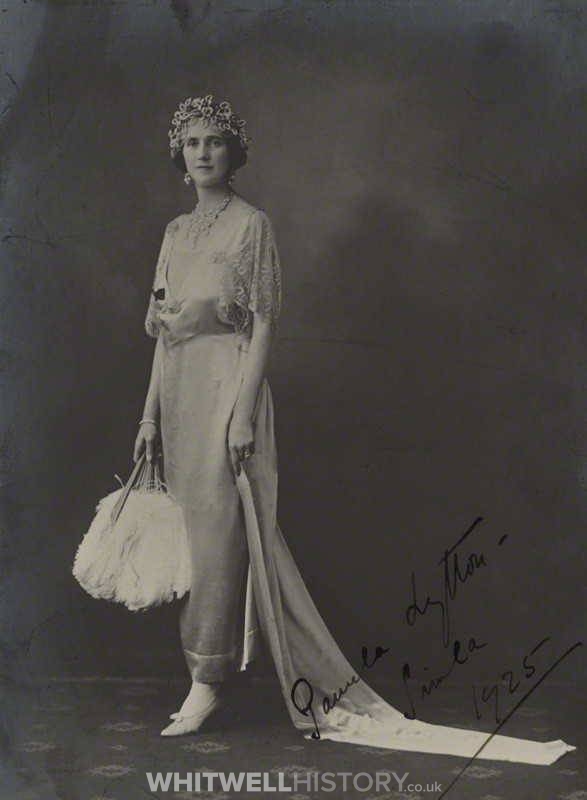 Janetta Stewart was born on 28th October 1865, in India. Her father, with his three children, left India and lived in England after the death of his first wife, Elizabeth Cheape. Janetta died, unmarried, in March 1954, at a Nursing Home in Surrey.
Duncan Herbert Stewart was born on 17th February 1867, in Mumbai (Bombay), India. He was a boarder at a school in Cheshire, in 1881. He died in 1955, in South Africa.
Robert  Elizabeth  William Margaret Margery
Amelia Frances Plowden had five children with her third husband, Charles John Foster. The first, Charles Edward Foster, born in 1841 has been mentioned already. Twins, Sydney and Millicent, were born in Ipswich in 1849, Trevor in 1851, at Hampton, in Middlesex, and Evelyn, in Leamington, Warks., in 1853.
Sydney Foster also joined the Army, but he had retired by 1901, and was living in Kensington, with his wife Ethel, and daughter Naomi, both born in Jamaica.  A son, Trevor, had also been born there in 1879. Sydney died in Italy in 1906.
Millicent Frances Foster married her first cousin, Trevor John Chichele Plowden on the 15th September 1870, by Licence. (See below)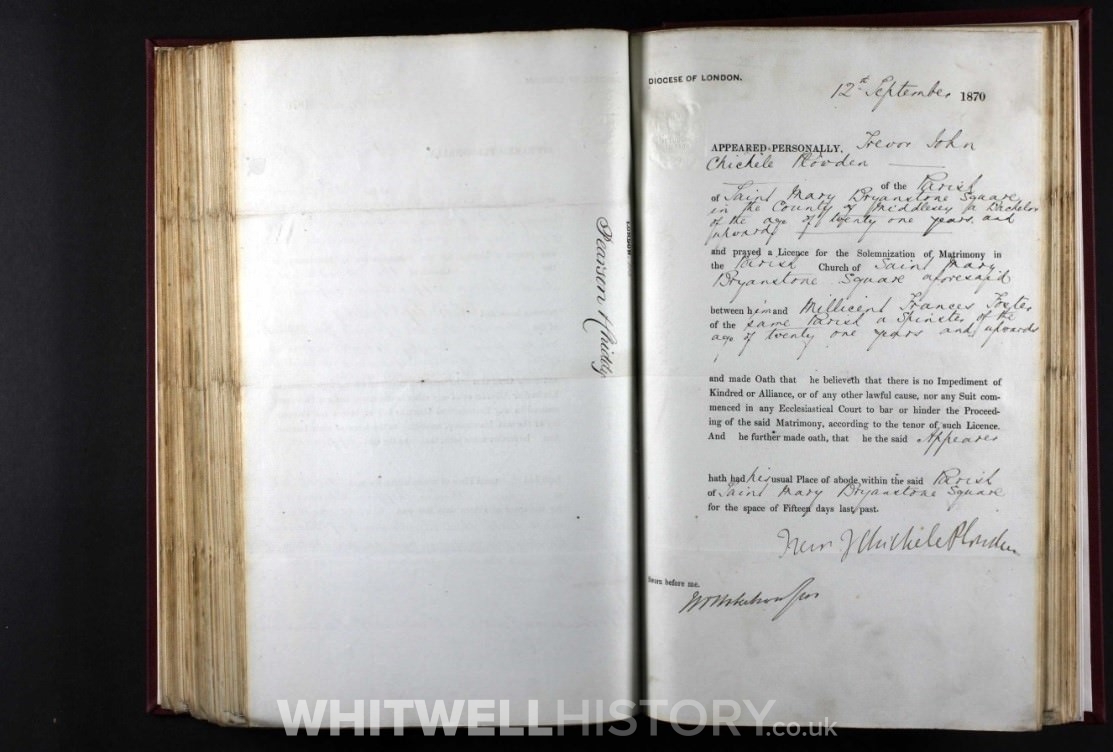 Alfred Chichele Plowden
Plowden was born in India on 27 October 1844, the son of Trevor John Chichele Plowden. Originally intended for a career in the Indian Civil Service, at Oxford, he later confessed, he never did a stroke of work more than he was actually obliged so the prospects of an Indian career were instead handed over to a younger brother. Plowden was sent to Jamaica to serve as Private Secretary to his uncle, Sir John Peter Grant, the governor of the island. According to Plowden's obituary in The Times (10 August 1914), he left Jamaica 'with impaired health' after two years. On his return to England, he read for the bar, eventually becoming a magistrate, at first on the Oxford circuit and then later (from 1888) in London. In 1893, at his own request, he was transferred to Marylebone Court, where he remained for the rest of his career. He 'frequently expressed the view that there was no other Court in London which offered a greater variety either "of cases or of human characters".'
In 1883, he married his cousin Evelyn Foster, daughter of General Sir Charles Foster. They had three children. He died on 8 August 1914.
Photographed by G.W. Davis of Kingston, Jamaica.
Source: 19thcenturyphotos.com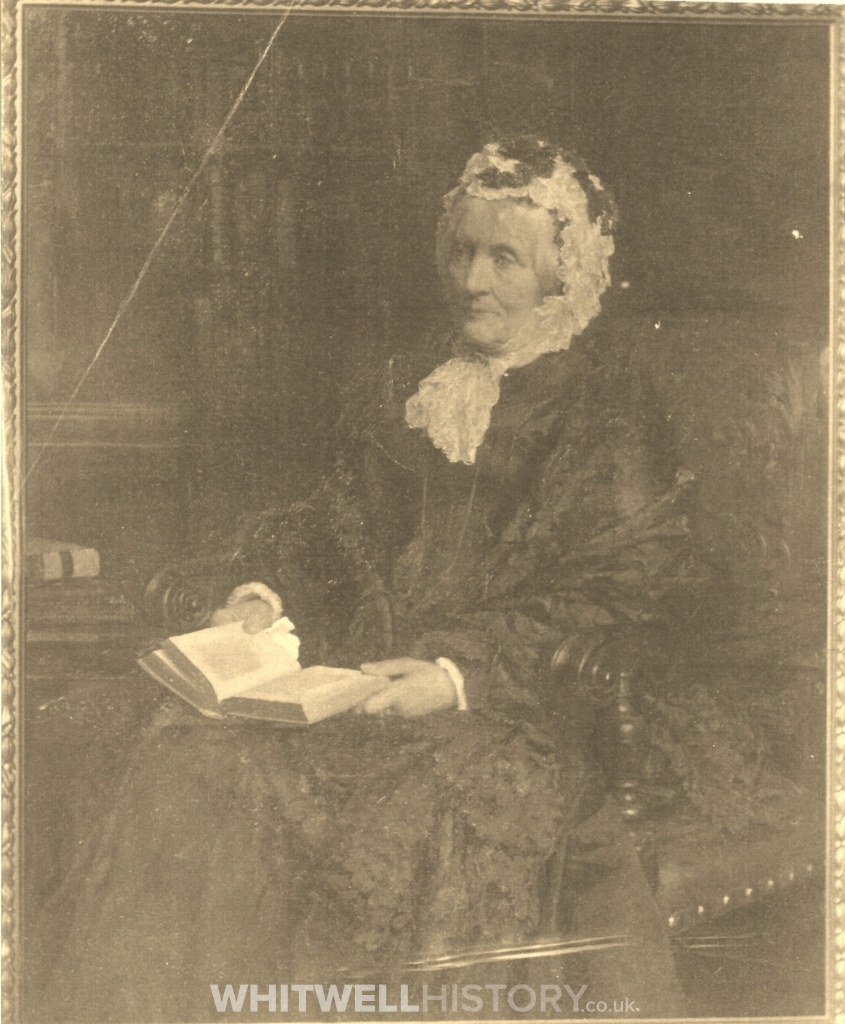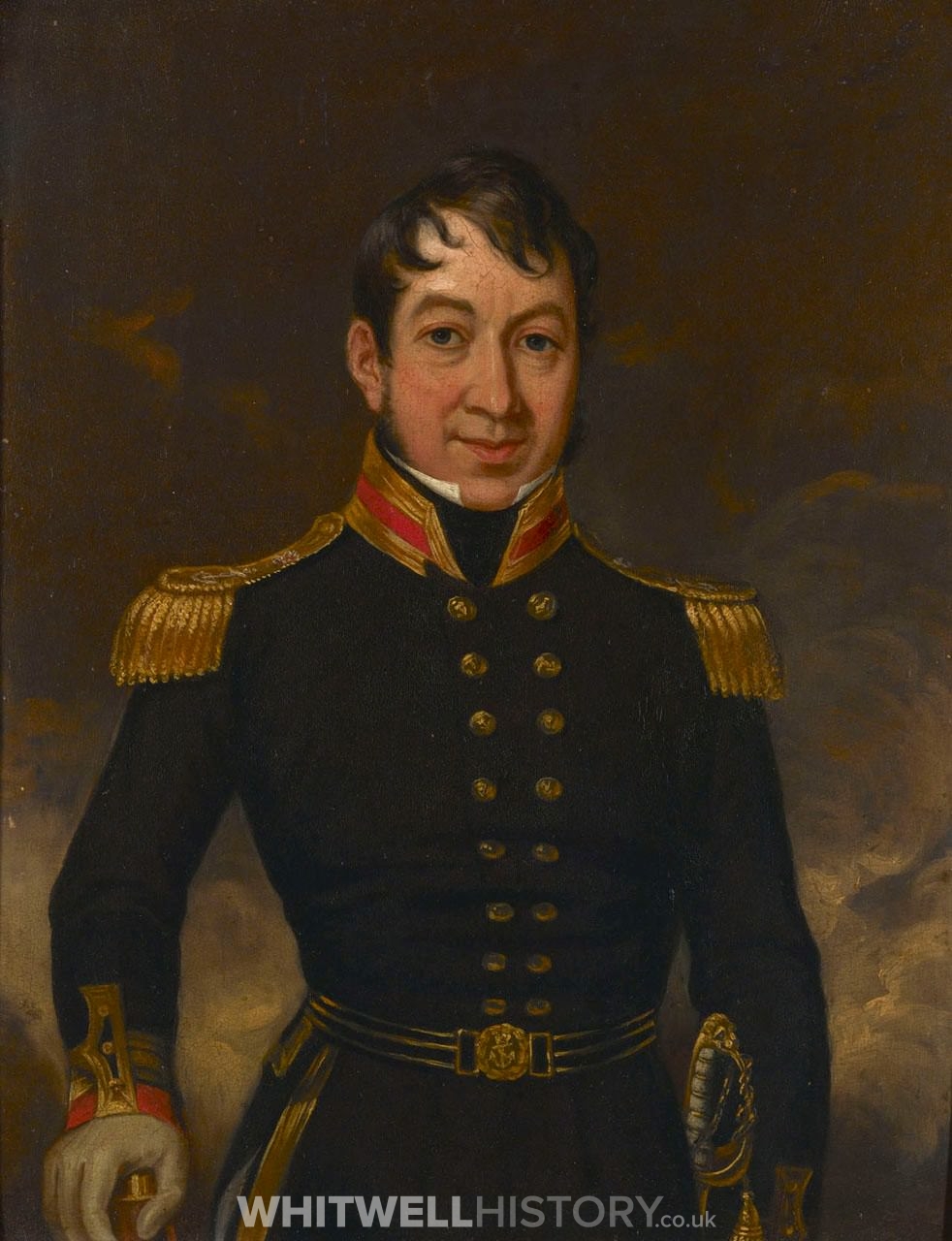 A three-quarter-length portrait very slightly to the right showing Oliver in a captain's full dress uniform (under three years) 1833-43 pattern. His gloved right-hand rests on the top of his telescope; sky forms the background. Sir Robert Oliver entered the Royal Navy on 23 May 1800 in 'Formidable', 98 guns, under Sir Edward Thornborough. He continued to serve under this officer as midshipman and master's mate. He became a lieutenant on 22 February 1810 and commanded the boats of 'Espoir' which with those of 'Success', succeeded in destroying several vessels at Castiglione under heavy fire from the shore and shortly afterwards he took part in a similar operation at Terracina. He was promoted to commander on 29 October 1827 and to captain on 28 August 1834. In 1837 he became Superintendent of the Indian Navy, a post he would hold until his death on 5 August 1848. The Indian Navy, the successor to the Bombay Marine, was the naval arm of the Honourable East India Company. It provided steamers that played a crucial role in naval operations during the First China War as they were able to penetrate the interior of the country along its rivers. Oliver was knighted for his services in the war with China. He died in 1848 was buried in St Thomas's Cathedral, Bombay.
John Cecil Orr's death was registered in Oxford; he was 67 years of age. Born in Bombay, he is listed at Whitwell Vicarage on the 1911 Census return.
Credits: all photos and transcriptions by Geoff Allan, (whit.church)
Colvin Smith R.S.A (1795-1875) Scottish
Half-length portrait of Mrs Elizabeth Cheape of Rossie, commissioned by her son Professor Douglas Cheape, painted at the Isle of Bute in 1841, the elderly lady wearing a bonnet, holding a bible and a pair of spectacles in her hands, within a very large and elaborate gilt gesso frame; the reverse of the painting with a hand written label; together with a pair of spectacles believed to have belonged to the sitter (believed to be the ones depicted in the painting) and a copy of a limited edition book out of 100, titled 'Life and Works of Colvin Smith, R.S.A' 1939, with a listing of the artist's works and mentioning the current painting; the description reading:
'A lady sitting with handsome Bible, looking to the right, did not show any hair, and 3 rushes round the cap, with white stiff frill under the chin and a white waistcoat. Brown eyes, and a long thin nose, all well painted and the hands also, but a black ground, except the edge of the chair was red; that and the Bible were the only touches of colour'.
Provenance: belonging to the sitter's great great great granddaughter, since 1996, and previously within the family.
by Dawsons Auctioneers Auction Date: 27th Jul 19 at 10am
John Henry Cheape, son of John and Agnes, who had been baptised in 1847, in Cowes, married Kathleen Sophia Hambrough on the 5th October, 1869, in Ventnor. They had many children, one of which was John Albert Cheape, born in 1881.